St Lucia Campus
Kev Carmody House
Check in February 2nd – 4th 2023. Stay until February 2024
Standard Rooms starting from $319 per week
Currently at capacity. Join the wait list.
welcome home
Kev Carmody House offers 610 brand-new purpose-built student accommodation rooms where a community can grow and where you can thrive.
This is where you can get more out of your time studying on campus at St Lucia, with world-class facilities, intuitive technology, a focus on support and wellbeing, and the convenience of being able to walk to your next class in minutes.
Human Footprints from A Guidance Through Time by Casey Coolwell and Kyra Mancktelow represent non-Indigenous, Aboriginal and Torres Strait Islander people marching together for rights in the 60, 70s, 80s and 90s.
Jingi Wala, G'day.
Welcome to Kev Carmody House. A place where we celebrate what unites us as a human society, and as a family – building on ideas of respect, culture and education.
It is a privilege to have The University of Queensland's (UQ) new student residency named in my honour.
My journey to formal education started a little later than most. I didn't learn to read and write until I was 10, but once I started to dive deep into the written and spoken word through music – including during my studies at UQ – the world took on a new meaning for me. Music and storytelling are my contributions to education. The way critical analysis of politics, history and the natural world can be blended to make songs and tell powerful stories is extraordinary.
I hope my story can help inspire students at UQ to follow their passions, to embrace and respect each other and to express their imagination in its fullest capacity.
A New Level Of Student Living With World-Class Facilities
Common Spaces To Fall In Love With
The brand new student living address at Kev Carmody House is architecturally designed with tomorrow's student in mind. Simply put, Kev Carmody House gives you more.
Gourmet Communal Kitchen
Everything you need, from extensive cooktops and ovens to juicing stations and your own personal lockable fridge and freezer.
Rooftop Pool Deck
Your rooftop includes a magnesium pool, cabanas, kitchen, barbecue, dining, and sweeping 360-degree views of Brisbane city.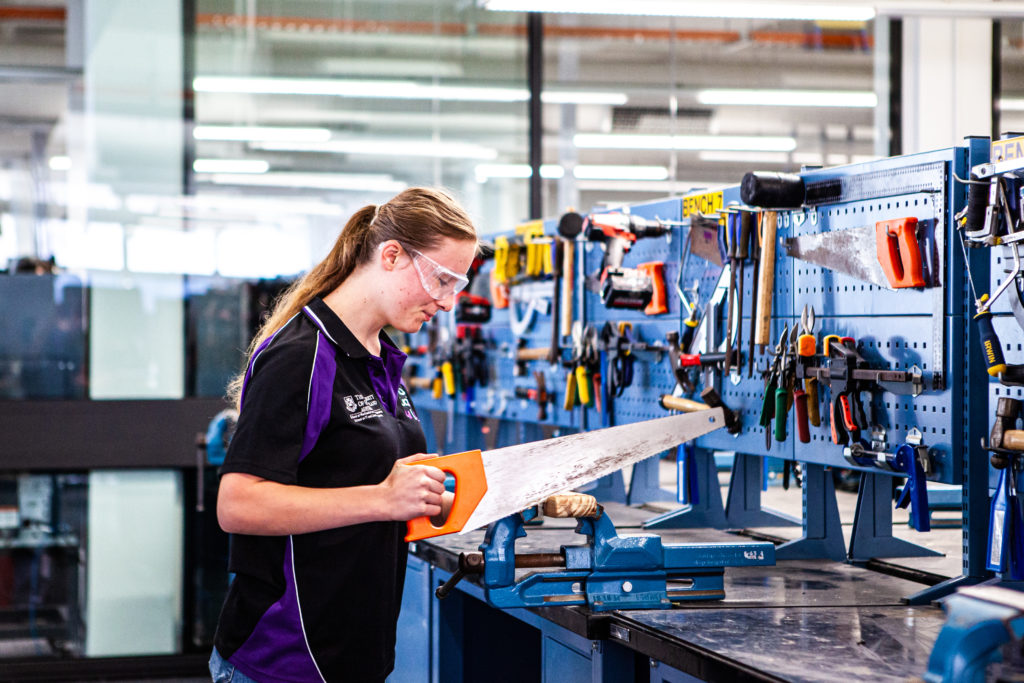 Makerspace
Get creative with collaboration stations, power tools, sewing machines, conference facilities, 3D printing, and so much more.
Community And Native Gardens
The lush outdoor spaces include a courtyard, native garden, conversation areas and an inflatable screen for movies under the stars.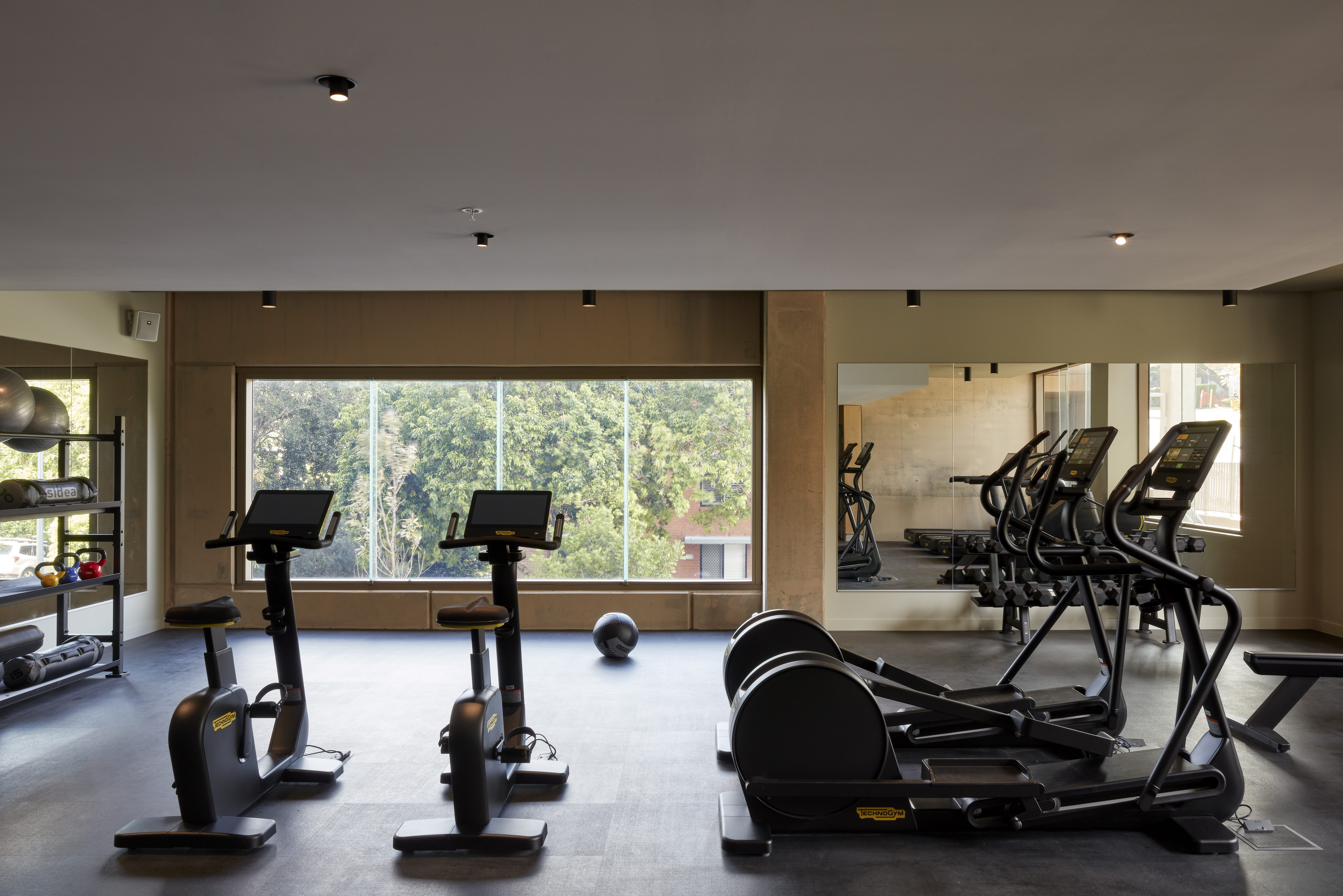 Private Gym
A fully equipped gym with leading-edge equipment is here for your workouts – the perfect place to take a study break.
Cairngorm House
This restored and repurposed historic Queenslander features a kitchen, lounges, cafe style furniture on the verandah and pool room.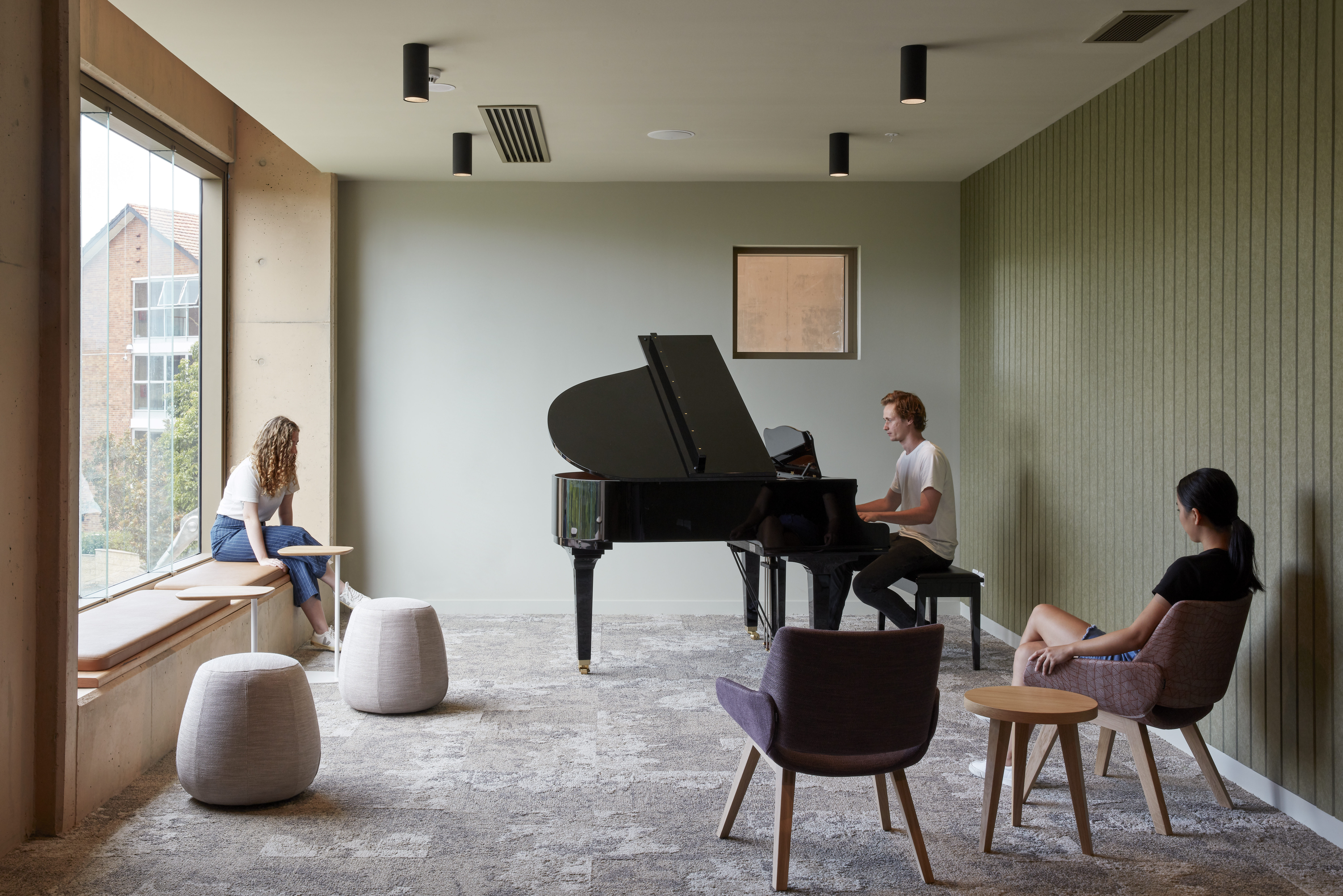 Music Room And Podcast Studio
With a grand piano and state-of-the-art podcast facilities, everything is here for you to master your music and reach new audiences.
Games Room
We all need time to unwind. The games room provides space to relax over a casual game with newfound friends.
Multiple Lounges
You'll find a private lounge with a big screen, conference facilities and study areas close to your room.
A Community To Call Your Own
UQ Res Gives You More
Much more than a place to live while you study – Kev Carmody House is designed to be a thriving community of like-minded learners with all the support you need.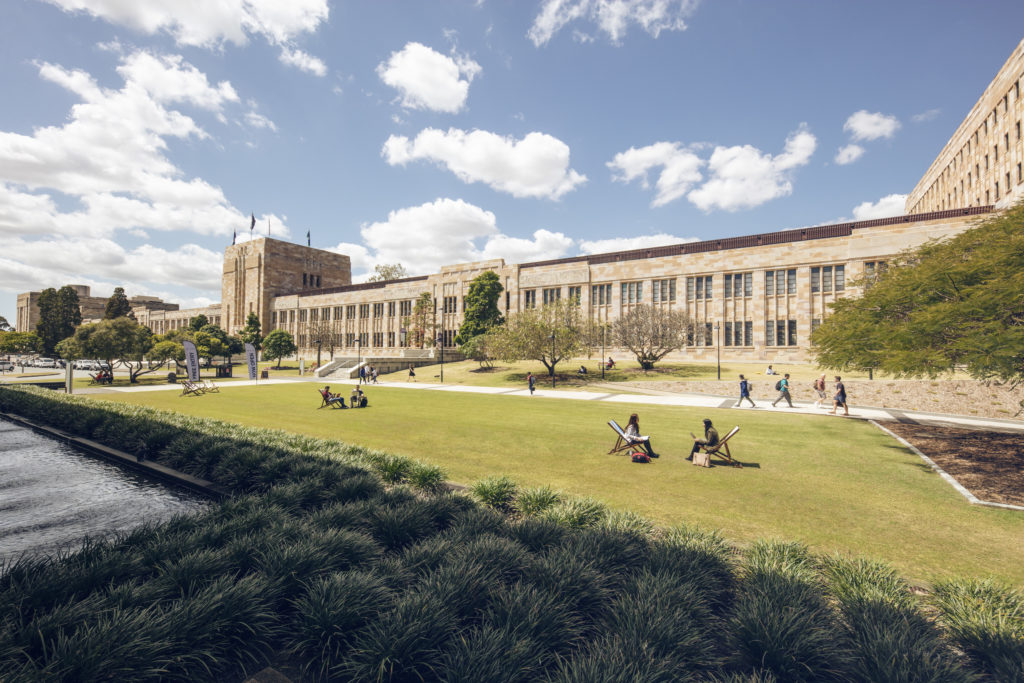 Part Of UQ
From campus-wide study spaces to the UQ Life program, you have a whole university behind you when you're at UQ Res.
Support For You – 24/7
Our focus on mental health, wellbeing and student welfare ensures everyone has the support they need.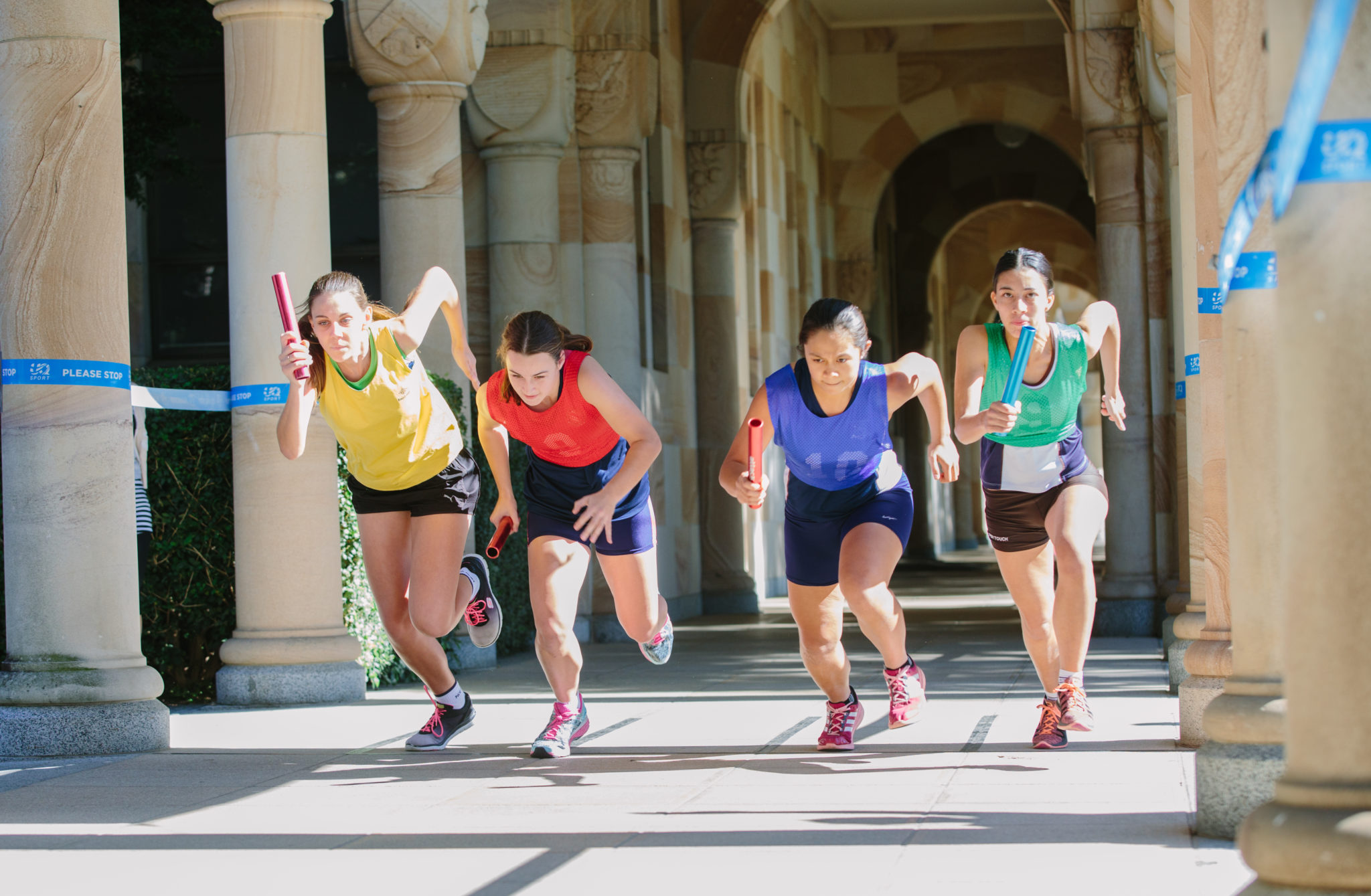 Access To Uq Sport
At UQ Sport, St Lucia, you'll find Athletics, Aquatic, Tennis and Fitness Centres, as well as a selection of grass and synthetic playing fields, indoor and outdoor courts.
All-Inclusive
Your rent includes everything such as water, gas, electricity, insurance and high-speed WiFi.
Thoughtful Design
Design elements inspired by local and Indigenous history are woven through the architecture and gardens.
Residential Advisors
UQ Res has a Residential Advisor to student ratio of 25:1, which is one of the highest in the market.
You're Close To Everything
St Lucia, Brisbane And Beyond
The St Lucia campus of UQ is by the banks of the beautiful Brisbane River.
You're just a short walk, bus ride or ferry away from parks, restaurants, shopping districts and local entertainment.
Ride share partners available to take you where you need to go, day or night.
Two bus terminals on campus.
UQ St Lucia has its very own ferry terminal. You are only ~ 20 minutes away* from Brisbane City.
*Based on standard TRANSLink timetable, Monday to Friday.
Why Live And Study With Us?
When you're a UQ Res resident, we want you to feel safe and supported. We want you to make the most of your time at UQ. Most of all, we want you to feel at home.
UQ | ST Lucia
Living at UQ is one of the best decisions I have ever made so if you're thinking about applying just go ahead and do it.
Shania
First year student
UQ | ST Lucia
The friendships I have formed thus far are friendships for a lifetime, and I truly believe I would not have met the same diversity of people if I wasn't at UQ.

There is always something going on, and it's always a fun time. I strongly recommend for everyone thinking of starting at UQ to apply, it is one decision you certainly will not regret!
Alex
First year student
UQ | ST Lucia
Living on campus is also convenient as I am only a short walk to the library, post office and classes. This means that instead of travel time, I can spend more time focusing on my studies.

If you are the sporting type or just enjoy keeping fit and healthy, there are lots of sports clubs you can join as well as free access to the UQ Res gym and lots of training programmes.
Will
First year student
Where To Next?
UQ And You. Let's Go.
Bookings have now opened for 2023 for at Walcott Street. Applications open for UQ Res Halls of Residence on October 10th. Kev Carmody House is currently at capacity. Rooms are limited – we recommend you book your stay, book a viewing or a watch virtual tour as soon as possible.