Gatton Campus
Halls of Residence
Residents can only apply for the full academic year of 2023. Limited availability.
Semester One: Tuesday 14 February – Saturday 17 June 2023
Semester Two: Sunday 23 July – Saturday 18 November 2023
Your Campus. Your Community.
UQ Res Halls of Residence is much more than a place to live while you study at Gatton.
You'll find a welcoming community that balances focused learning with fun and friendship. Set among historic buildings and the beautiful outdoors of regional Queensland, this is a student living experience unlike anywhere else.
UQ Res Halls of Residence is a safe, supportive and social environment. You'll also be living with other students from around Australia – and around the world – and you'll be looked after by a team of dedicated staff.
Students who live at the Halls share a bond unlike anywhere else, and they often refer to their time here as the best years of their life.
our halls
There are four halls at UQ Res Halls of Residence, each with its long traditions and unique spirit.
Here you'll be living with people from various backgrounds, ages, cultures and interests.
While you study together, you'll be making memories – and making friendships that can last a lifetime. While the layout and decor of the Halls might differ, all rooms are for single occupancy only. Features across the rooms include a built-in desk, study light, office chair, wardrobe, heater, coaxial aerial port and LAN port.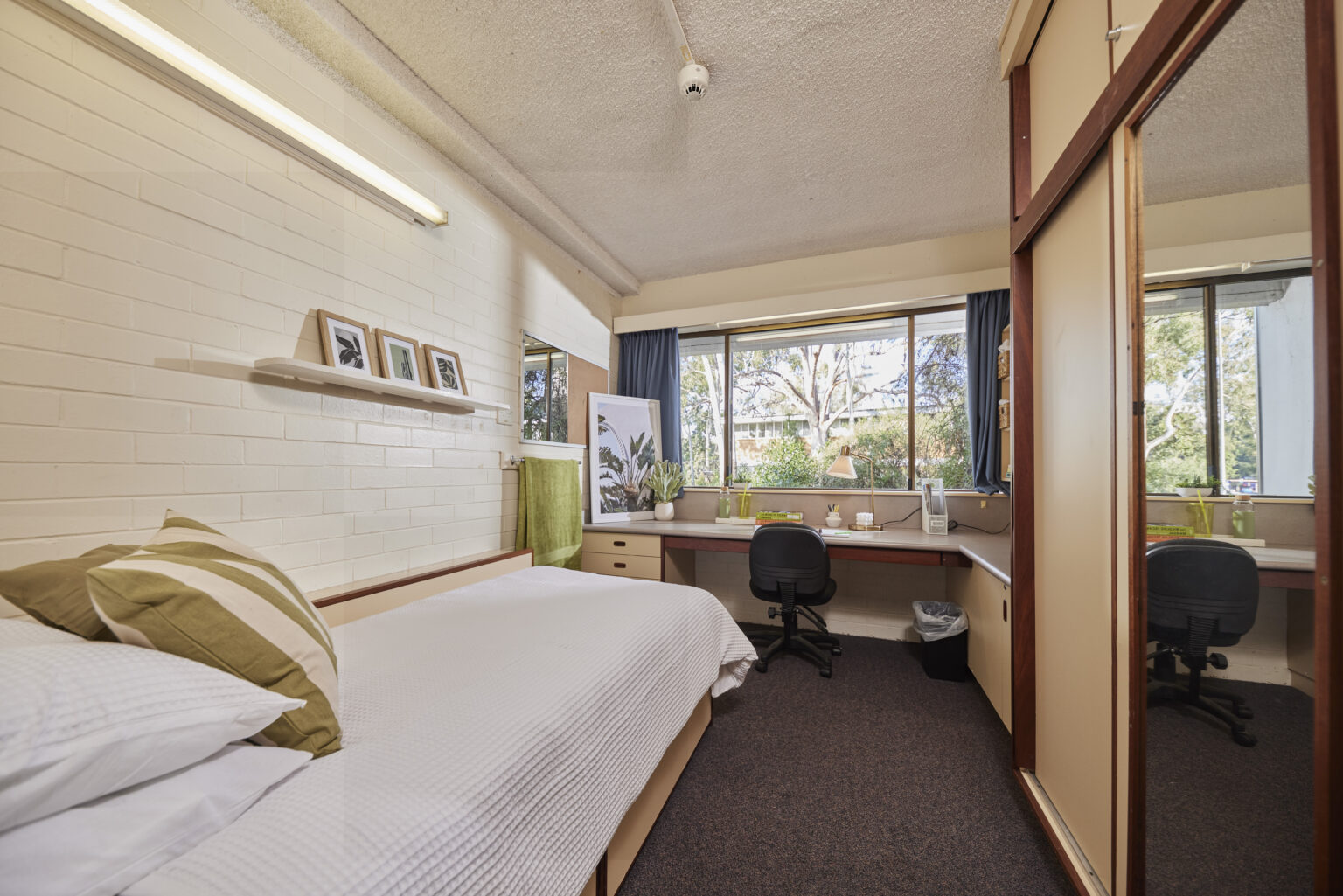 Pitt Hall
Come and join our flock.
Pitt Hall Single Rooms
Room size: Approximately 3 x 3 metres
Bed: Built-in Single bed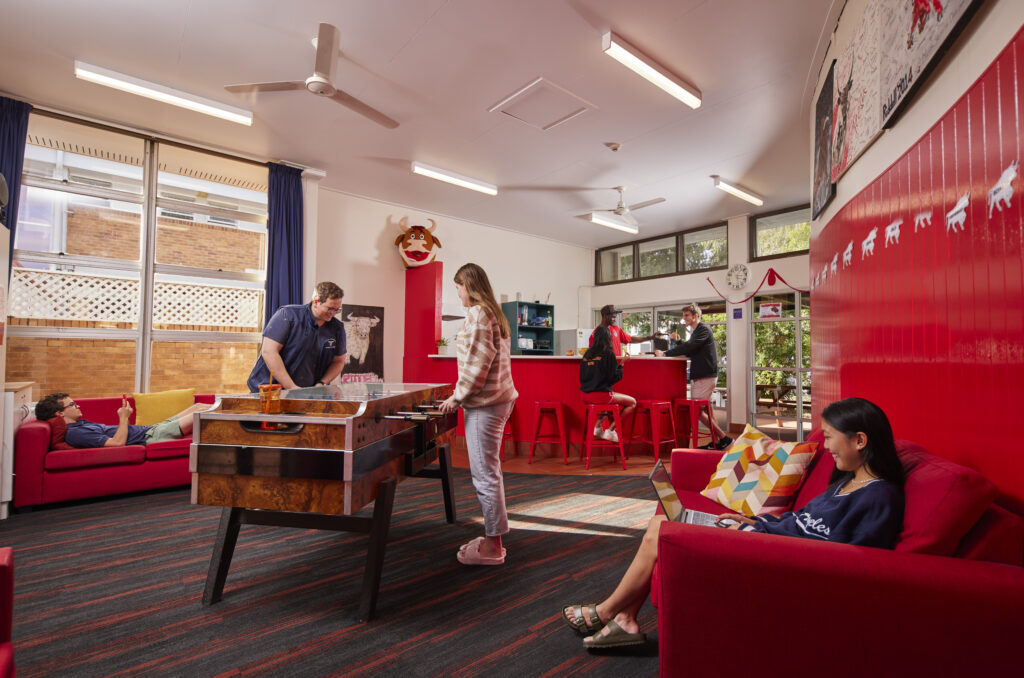 Riddell Hall
Be part of the herd.
Riddell Hall Single Rooms
Room size: Approximately 3 x 3 metres
Bed: King Single bed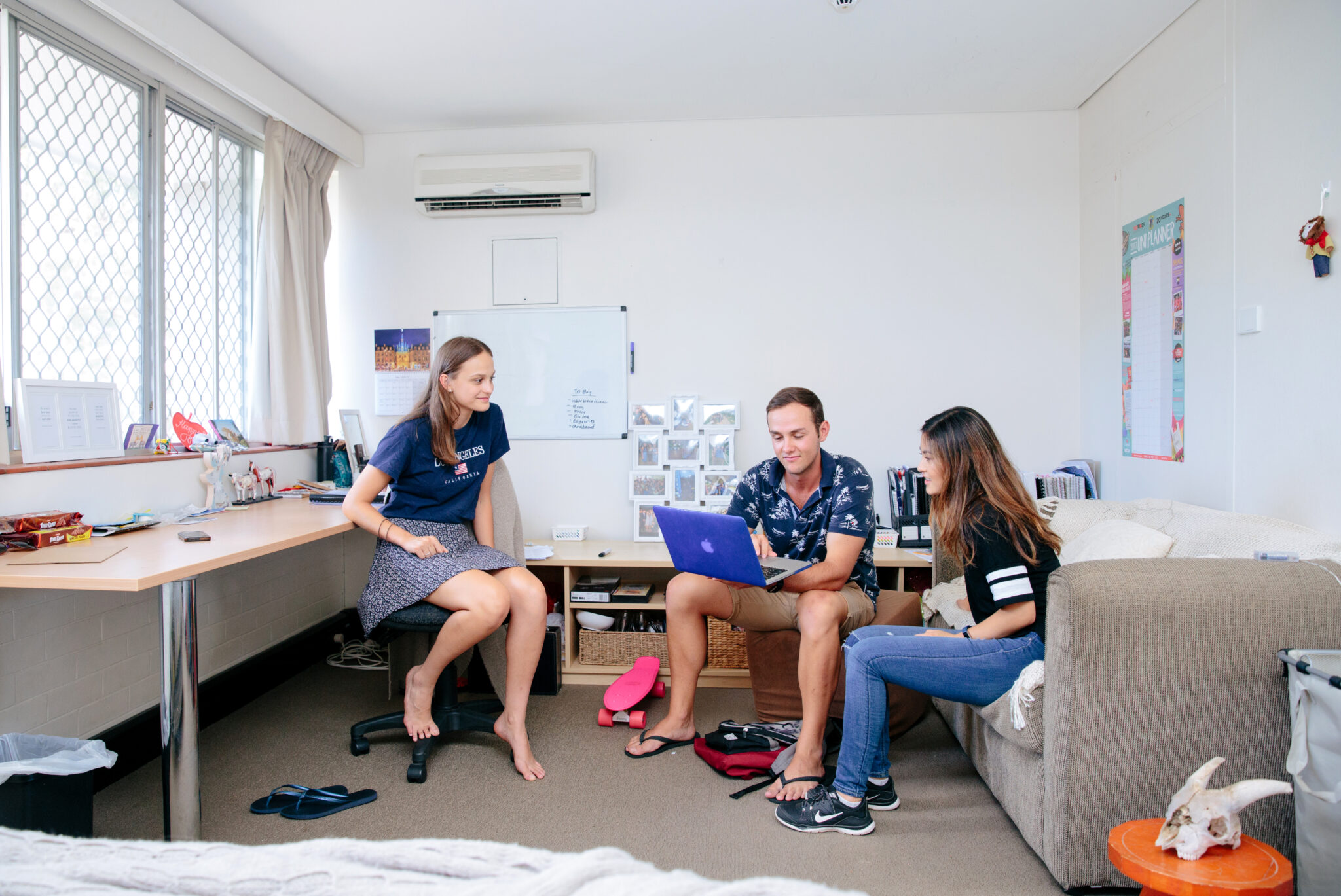 Shelton Hall
Welcome to our den.
Shelton A Hall Double Rooms
Room size: Approximately 6 x 3 metres
Bed: Double bed
(Preference given to returning residents)
Lounge
Reverse Cycle Air-conditioner
Bar fridge
Shelton A Hall Single Rooms
Room Size: approximately 3 x 3 metres
Bed: King Single bed
Bar fridge
Reverse Cycle Air-conditioner
Shelton B & C Hall Single Rooms
Room size: Approximately 3 x 3 metres
Bed: King Single bed
Thynne Hall
No fawn left behind.
Thynne Hall Single Rooms
Room size: Approximately 3 x 3 metres
Bed: King Single bed
Thynne Hall Single Rooms – Self-Catered
Room size: Approximately 3 x 3 metres
Bed: King Single bed

Self-catered residents share a communal kitchen (usually five residents per kitchen).
(Preference given to students with special dietary requirements)
There's So Much Included When You Stay With Us
All your meals are included. 21 meals per week with options for vegetarians and special diets, and packed lunches for excursions and field days.
Everything included. All utilities such as electricity and water are in your rent.
Browse the web — Fast! Unlimited super fast WiFi internet is available for all.
Safe and secure. 24/7 concierge and security on site for peace of mind.
Convenience.
World-class UQ facilities are just minutes away.
Live where you learn
Everything at UQ Res Halls of Residence is at your door including…
Sport and Fitness
Sign up and join in. With several Group Fitness classes available weekly, you'll never tire of the same workout!
RECREATION FACILITIES
Bring your best game. You'll find a fully equipped gym, ovals, tennis courts, basketball courts and squash courts.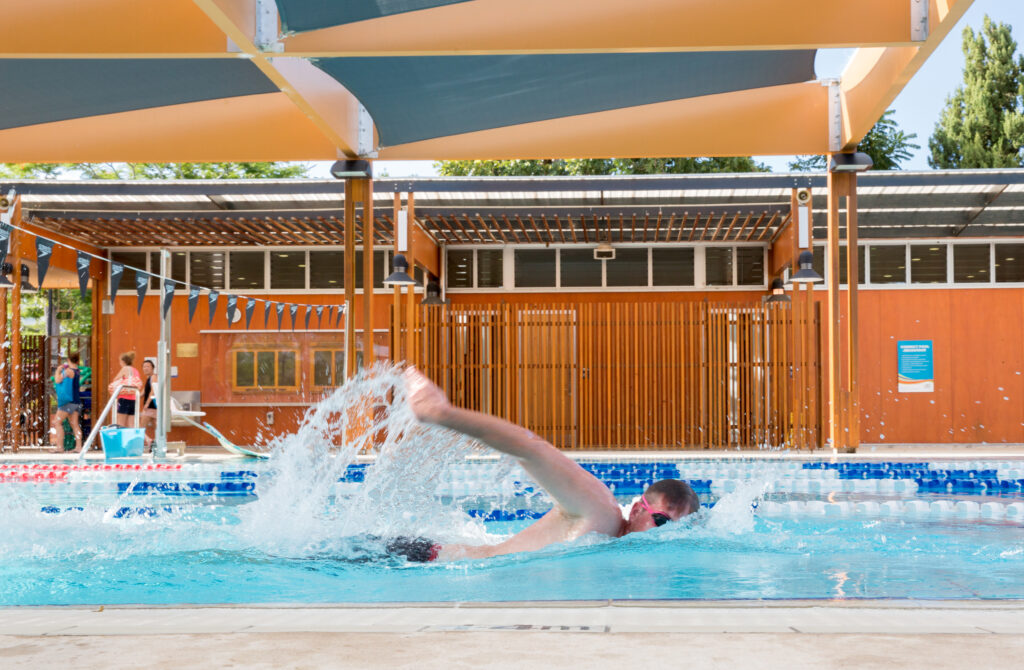 SWIMMING POOL
The UQ Sport Gatton Fitness & Aquatic Centre includes a 25-metre heated pool – perfect for a few laps before class.
DINING HALL
No cooking. No washing up. The dining hall serves buffet-style seasonal goodness with a wide variety of choices and complex dietary needs.
CAFE & COFFEE POD
We know caffeine fuels many students' learning, so you'll find two handy outlets on campus serving coffees with tasty treats on the side.
PARK & WILDLIFE
Take the time to recharge from study and return to nature in the campus's park, with bird hides, boardwalks, lakes and an abundance of wildlife.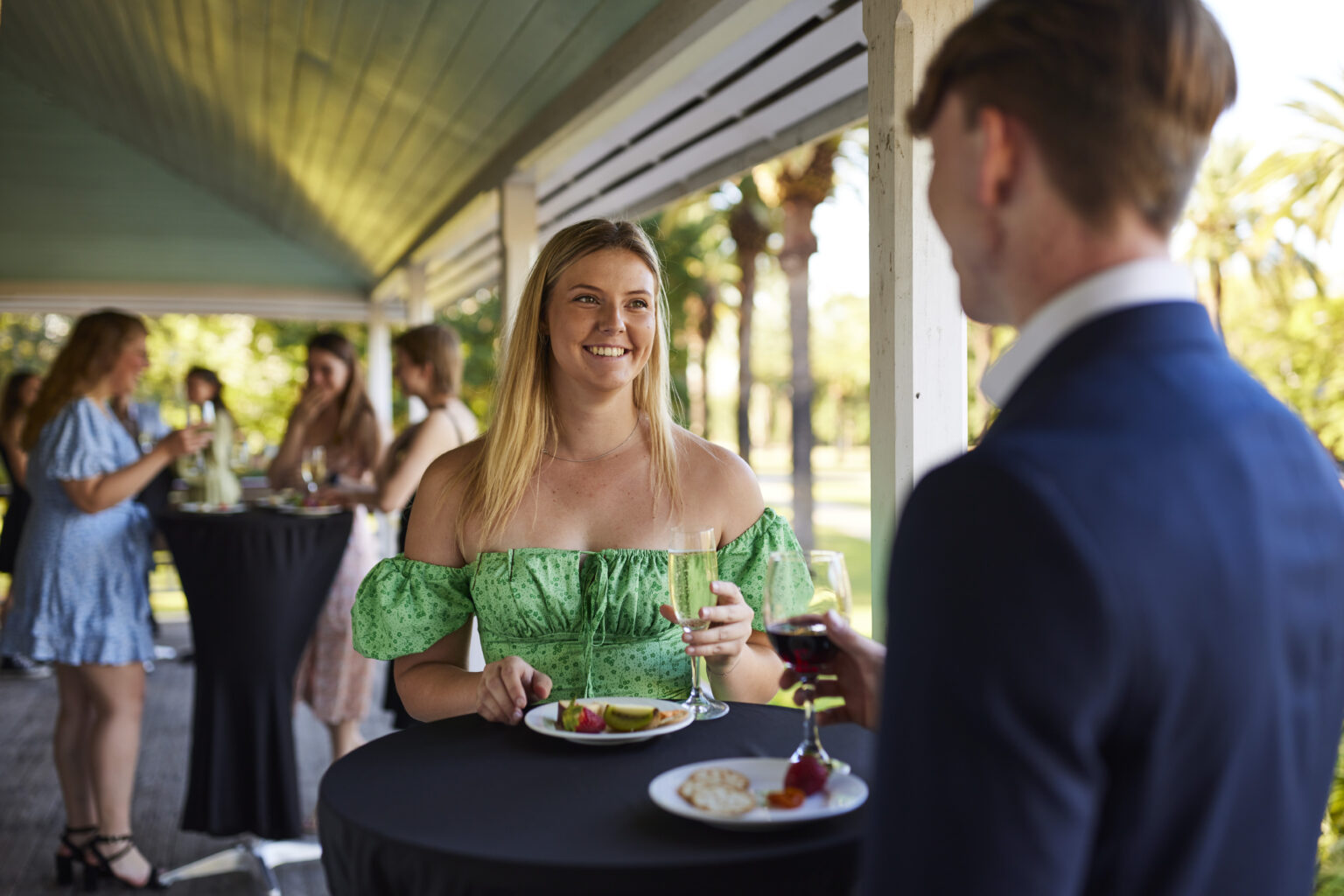 CAMPUS CLUB
A students-only bar on campus, and a vibrant scene of themed nights, live music and special events.
HEALTH SERVICE
Living here gives you access to on-site medical services and advice from GPs and registered nurses, Monday to Friday.
24-HOUR SECURITY
On-site security keeps everyone safe at the Gatton campus, around the clock.
A place you can call home
Culture and Community at UQ Res Halls of Residence
UQ RES Halls of Residence Events
You're invited to black tie dinners, garden parties, wine and cheese nights, picnic lunches, and entertaining themed events during semesters.
ALL COSTS INCLUDED
Meals, utilities, laundries, social events and even academic support are all available to you as part of your fees. There's no more to pay.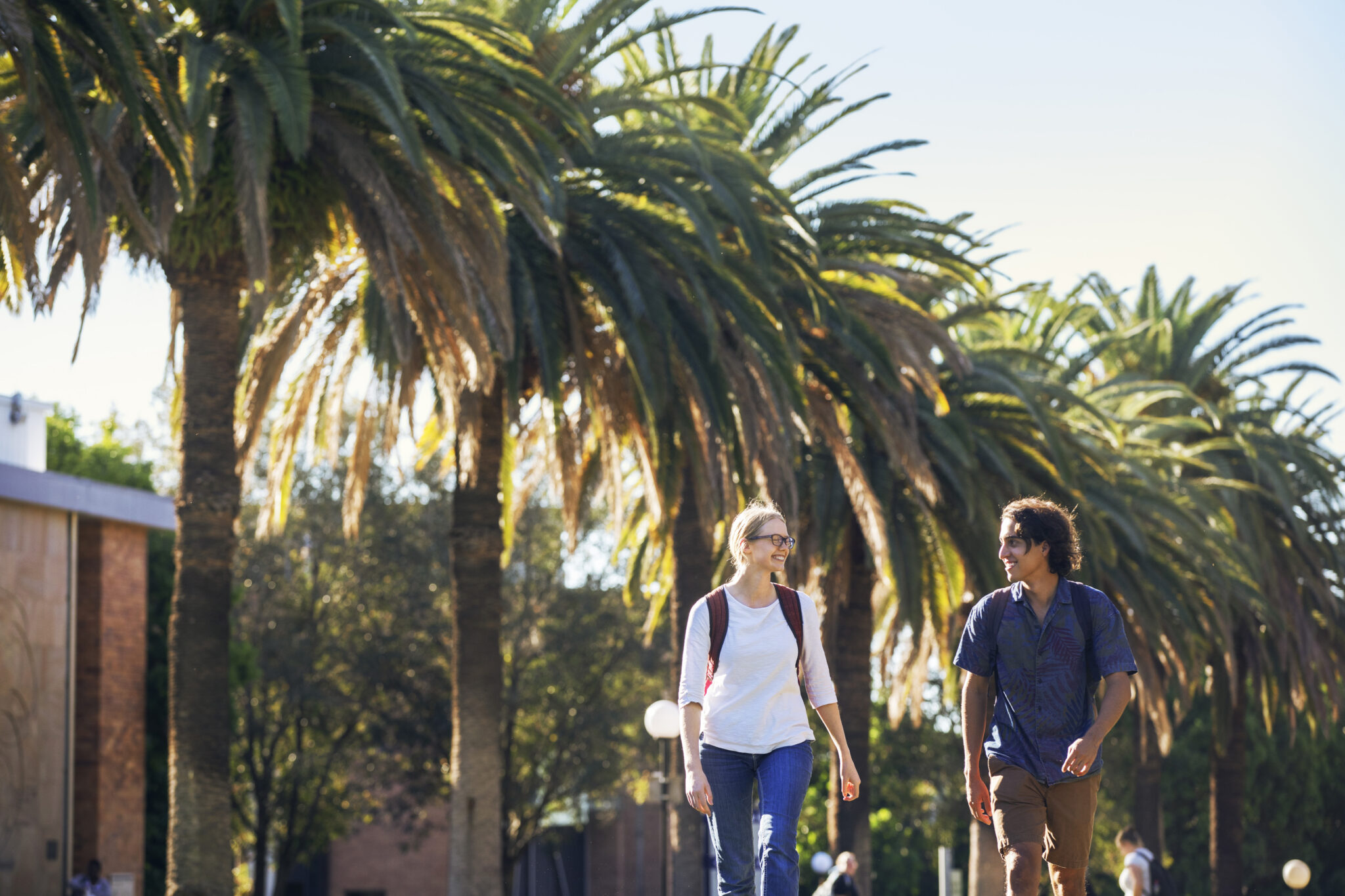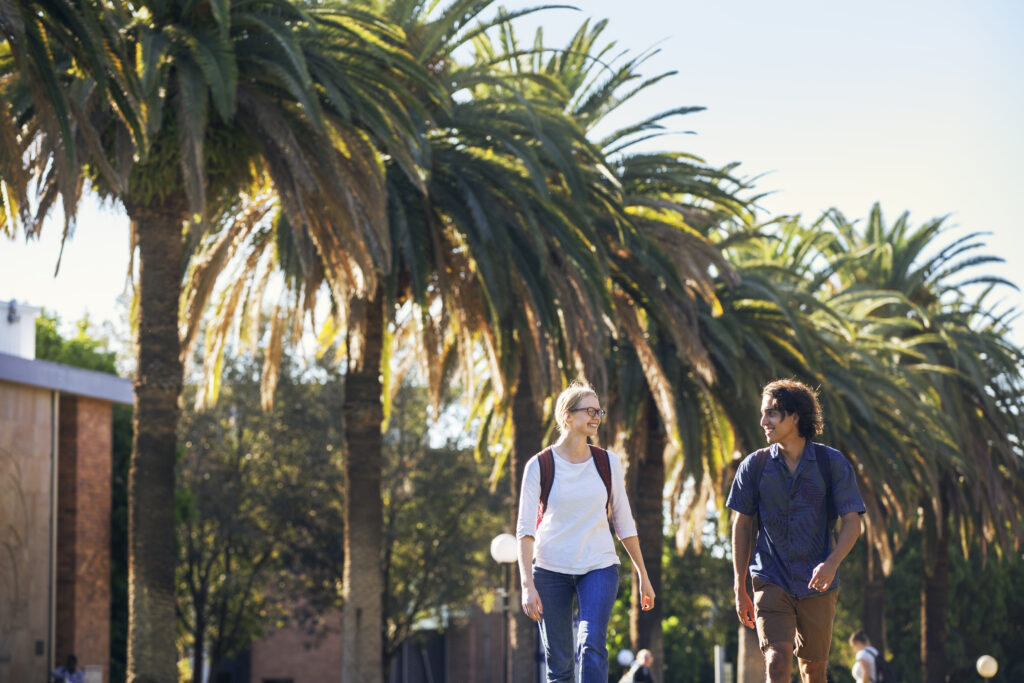 PASTORAL CARE
Our Residential Staff team provides care, supervision and support, which is second to none. We're dedicated to the wellbeing of every resident.
PERSONAL DEVELOPMENT
We'll do everything we can to help you grow as an individual, contribute to your community, and make a difference to the people around you.
CULTURE & SPORT
Our student leaders deliver a full program of activities for our community with opportunities for you to participate in weekly and sometimes daily events.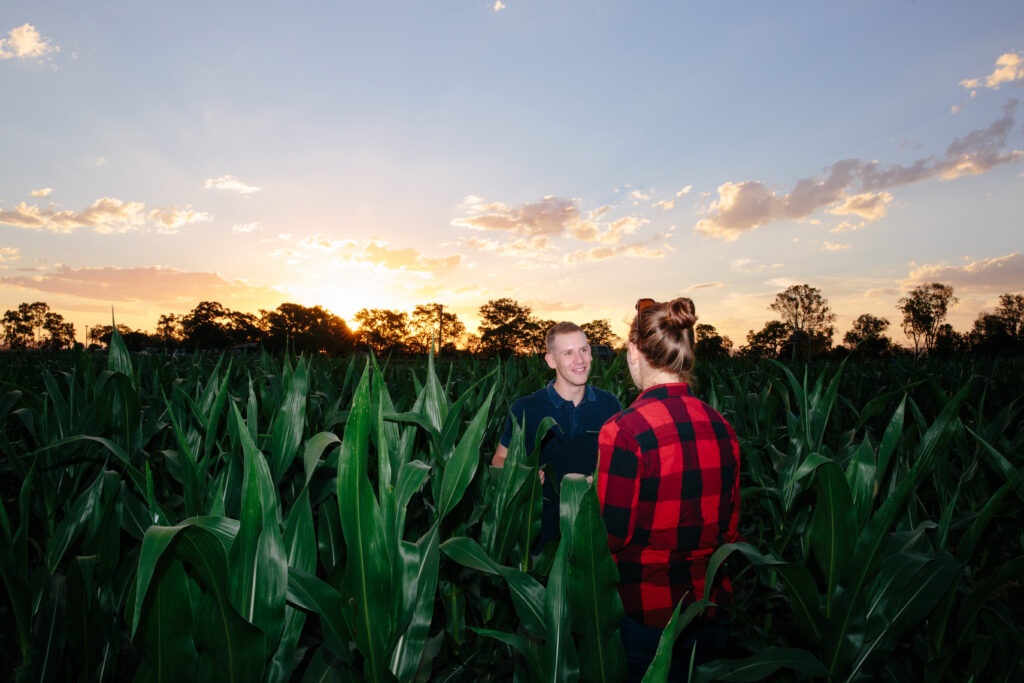 LEADERSHIP DEVELOPMENT
We offer leadership pathways and training for those who wish to step up as Residential Staff, in the Resident's Club or as Academic Assistants.
Getting to and from Gatton is easy
The UQ Gatton campus is located on the Warrego Highway, approximately 85km west of Brisbane and 5km outside the town of Gatton.
From Brisbane, take the Centenary Highway and the Ipswich/Toowoomba turnoff. Follow the Ipswich Motorway and take the Toowoomba turnoff at Riverview to get onto the Warrego Highway. Follow the Warrego Highway towards Gatton for around 45km. The Gatton Campus entrance is on the left-hand side of the Warrego Highway, just before the overpass and after the BP/Mcdonald's.
A rail-bus service runs between Brisbane and Gatton. Trains stop at Rosewood (on the Ipswich line) with passengers transported by Translink bus to the centre of the Gatton campus. Express bus coaches travelling between Brisbane and Toowoomba stop at the entrance to the Gatton campus. Timetables are available from Queensland Rail and Greyhound or Murrays.
St Lucia and Gatton campuses are linked by an express bus service that runs four times a day (two in the morning and two in the afternoon, each way) Monday to Friday during semesters. The time between the two campuses is approximately 1.5 hours.
WHY LIVE AT GATTON?
When you're a UQ Res resident, we want you to feel safe and supported. We want you to make the most of your time at UQ. Most of all, we want you to feel at home.
UQ | UQ Res Halls of Residence
Living at Halls means that you are constantly surrounded by academically driven people willing to help when you need a hand. Everything is provided to become a successful student and enjoy diverse social activities. It's one of the best decisions I have ever made.
Shania
First year student
UQ | UQ Res Halls of Residence
Even though I'm an international student, I feel like I have become part of the UQ Gatton Halls family. Everybody is so accommodating and willing to teach me about Australia but just as willing to hear about where I'm from. I'm really glad that I chose to live at Halls and would suggest it to any international student as it is such a great way to meet new people and feel welcome whilst living far away from home!
Lianne
First year student
UQ | UQ Res Halls of Residence
Three meals a day and all your classes within walking distance is pretty handy, it means you can get more study done instead of travelling, but more importantly, you can sleep in until 10 minutes before your class starts! There is also a huge range of events to get involved with. I have made some great memories here and some even better friends.
Ella
First year student
JOIN THE TRADITION
Established in 1897, the UQ Res Halls of Residence at UQ Gatton is the oldest and largest residential operation associated with The University of Queensland.
Today there are 436 rooms available for students studying at this campus.
Apply today to join our community. Limited availability.
Residents can only apply for the full academic year of 2023.

Semester One: Tuesday 14 February – Saturday 17 June 2023
Semester Two: Sunday 23 July – Saturday 18 November 2023