Live And Study On Campus
Independent student living by The University of Queensland.
The UQ Res Difference
Experience a new standard of student life at UQ. We're creating a University of Queensland where everyone can belong and thrive.
Here you can focus on your academic journey with multiple study spaces and programs to enhance wellbeing, community and leadership.
Trusted People
We are led by an operations team with more than three decades of experience in student accommodation globally, across the United Kingdom and Australia.
Academic Focus
The outstanding facilities of UQ Res go beyond a great place to live. Private and collaborative study zones encourage students to make the most of their studies.
Community Culture
Much more than a place to study and live in isolation – we're about bringing people together in an environment of support. Here, you're part of something bigger.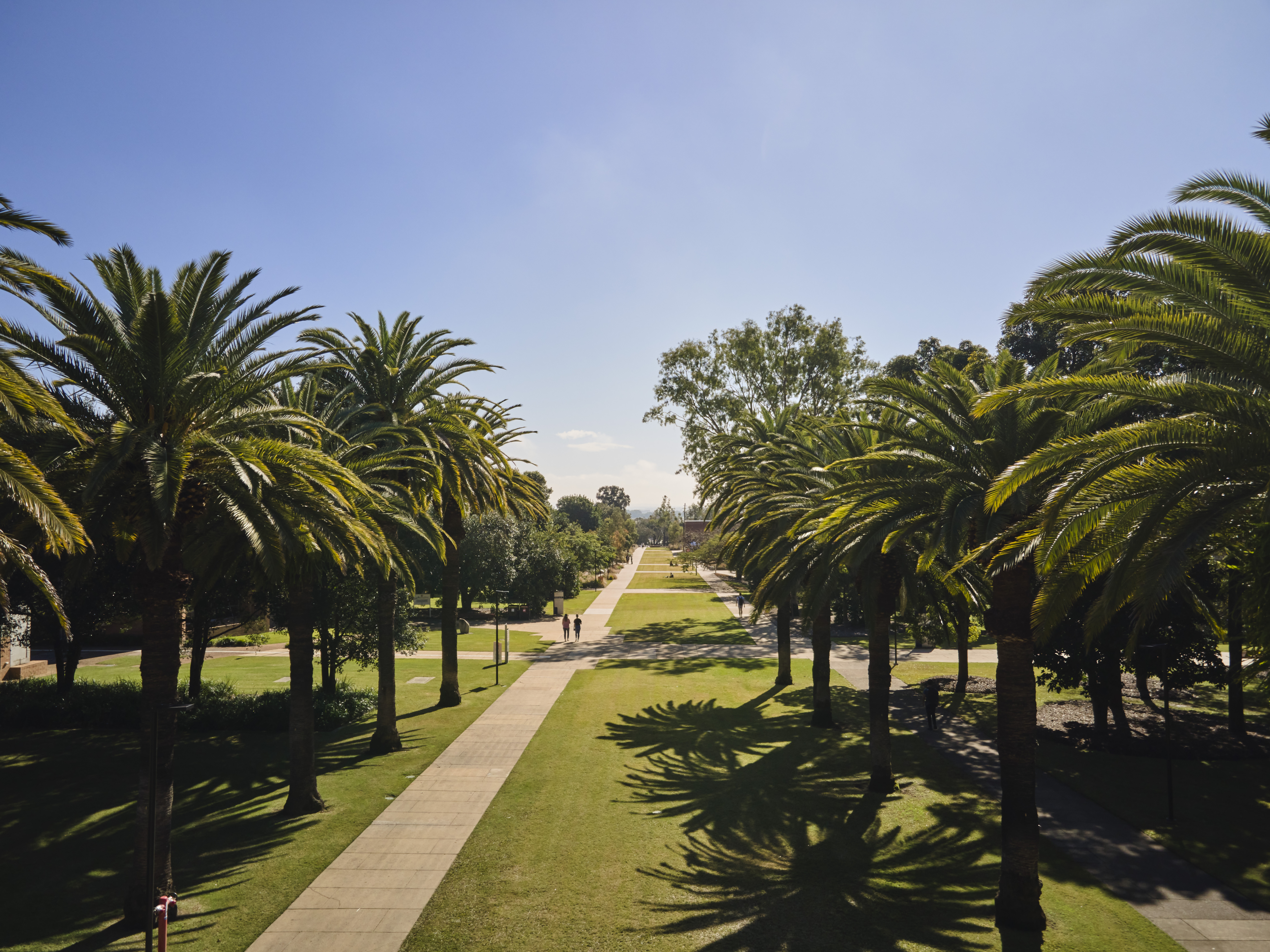 Welcome Home
Live at UQ Res within the St Lucia or Gatton campuses of The University of Queensland.
WELLBEING AT HEART
From our high student-to-RA ratio to our range of social activities, every part of the UQ Res experience is considered to deliver good health and a positive frame of mind.
on-campus living
Living here means walking to classes in minutes and accessing university spaces from libraries and study areas to sports and recreation facilities.
A NEW STANDARD
UQ Res proudly delivers an enriching experience unlike anywhere else. We listen, we innovate and we provide spaces and services that go above and beyond.
Global Standing
UQ ranks among the world's top universities, measured by several key independent rankings, and is one of only three Australian members of the global Universitas 21.
Leading Staff
UQ is committed to excellence in learning experiences and outcomes for our students, having won more awards for University Teaching (AAUT) than any other in the country.
Outcome Driven
UQ provides students with opportunities, choices, and support that will enable them to achieve their aspirations and become leaders in their chosen fields.
Safe. Secure. Your Home Away From Home.
24/7/365 Concierge & On Campus Security
Our team has an on-site presence, providing around-the-clock support for peace of mind. We're also just an email or phone call away for parents.
Smart Technology
Secure card entry and integrated smart technology throughout each of our UQ Res locations.
Local Connections
Getting around campus and Brisbane is easy. We show those students new to the city where everything is and how to stay safe.
Living Life In The
River City
To help you get settled at UQ Res, let's start with the Brisbane basics.
Brisbane is the third-largest city in Australia and a favourite amongst local and international students thanks to the great weather and amazing natural landscapes. With its mix of urban and outdoor life, delicious cuisine, culture, and music, Brisbane is one of Australia's most idyllic places to live.
Why Live And Study With Us?
When you're a UQ Res resident, we want you to feel safe and supported. We want you to make the most of your time at UQ. Most of all, we want you to feel at home.
UQ | ST Lucia
Living at UQ is one of the best decisions I have ever made so if you're thinking about applying just go ahead and do it.
Shania
First year student
UQ | ST Lucia
The friendships I have formed thus far are friendships for a lifetime, and I truly believe I would not have met the same diversity of people if I wasn't at UQ.

There is always something going on, and it's always a fun time. I strongly recommend for everyone thinking of starting at UQ to apply, it is one decision you certainly will not regret!
Alex
First year student
UQ | ST Lucia
Living on campus is also convenient as I am only a short walk to the library, post office and classes. This means that instead of travel time, I can spend more time focusing on my studies.

If you are the sporting type or just enjoy keeping fit and healthy, there are lots of sports clubs you can join as well as free access to the UQ Res gym and lots of training programmes.
Will
First year student
Where To Next?
UQ And You. Let's Go.
Applications are now open for UQ Res Halls of Residence. Kev Carmody House and 48 Walcott Street are currently at capacity for 2023. Rooms are limited – we recommend you book your stay, book a viewing or a watch virtual tour as soon as possible.