Belong And Thrive
The new standard of independent student accommodation exclusively for those studying at The University of Queensland's St Lucia and Gatton campuses.
LIVE WHERE YOU LEARN
Welcome to UQ Res – A student accommodation and living community to call your own at the University of Queensland. With engaging spaces, enriching programs and wellbeing part of every experience, this is your place to belong and thrive.
Best of all, enjoy the convenience of living close to classes across a range of campuses. Book your stay, find a home, book a viewing or watch a virtual tour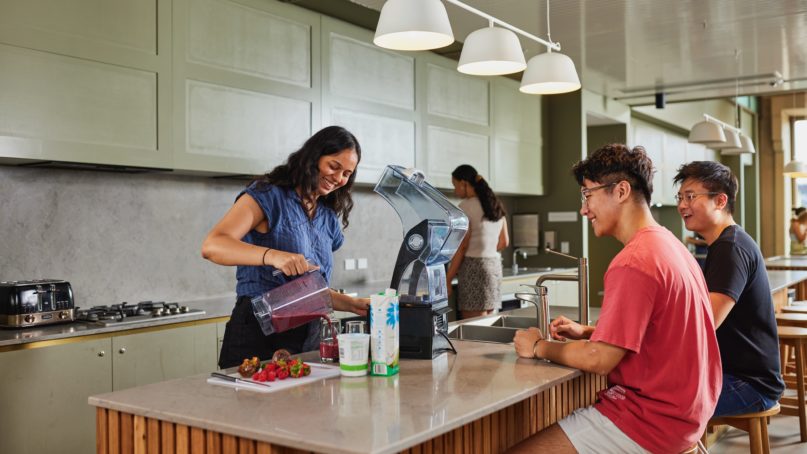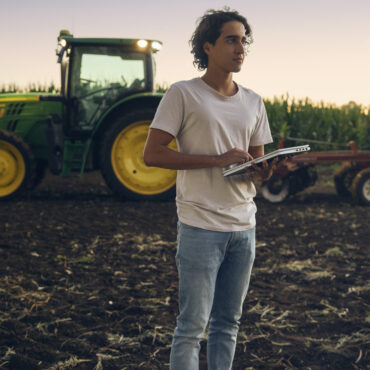 A community to call your own – in the heart of UQ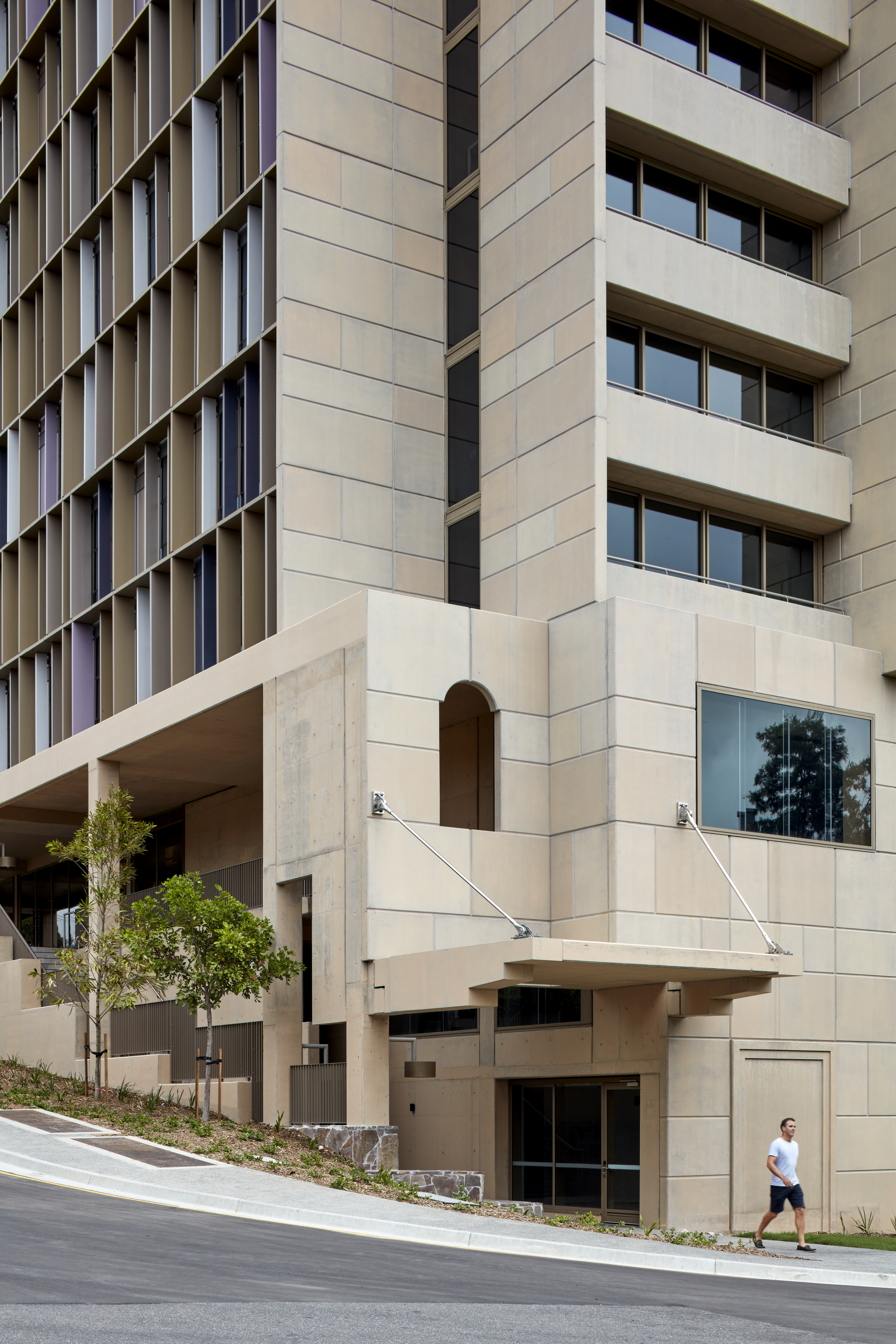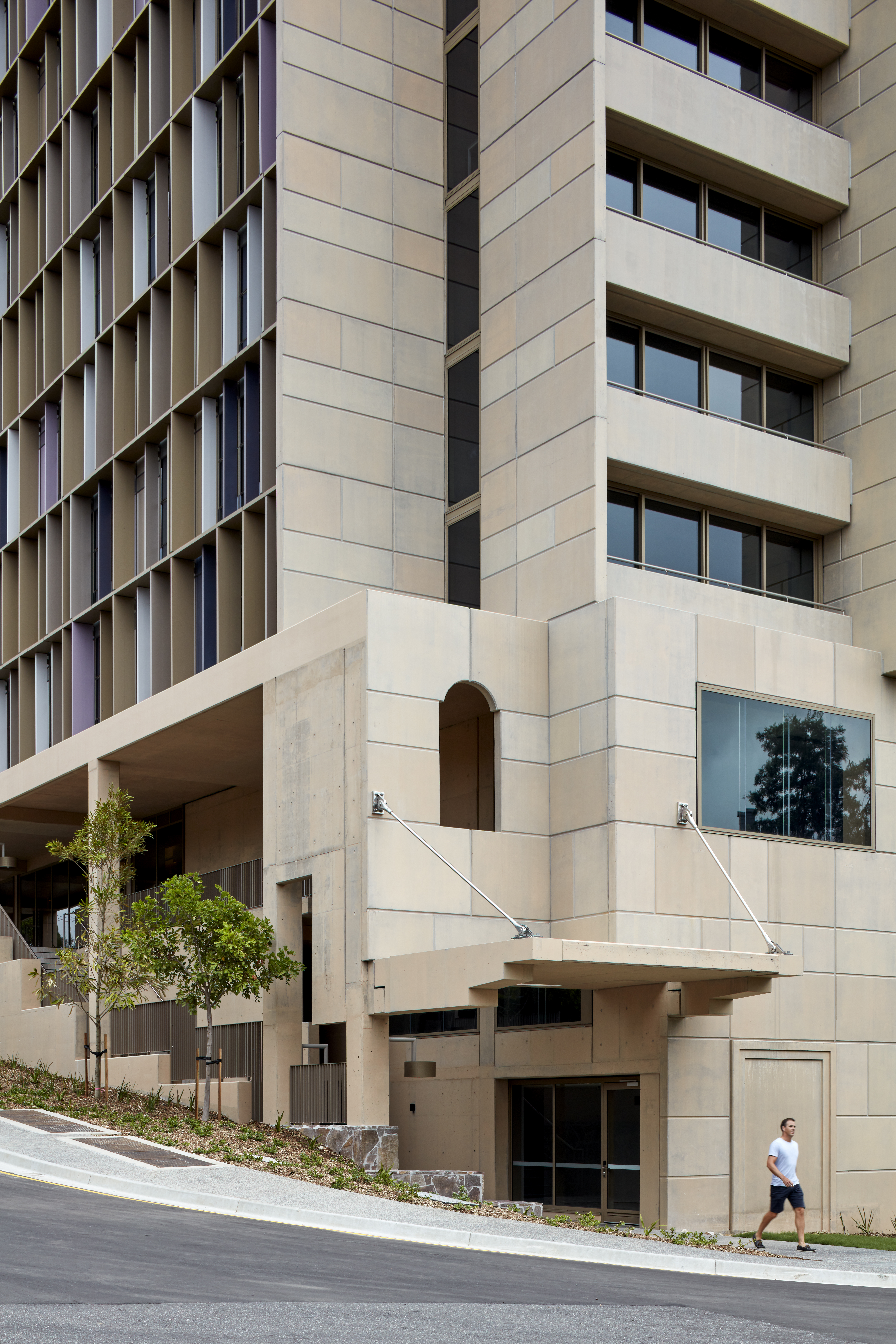 The UQ RES Student accommodation Difference
Experience a new standard of student life at UQ. We're creating a University of Queensland where everyone can belong and thrive.
Live On Campus
Living on the St Lucia or Gatton campus means being able to walk to classes in minutes, enjoy world-class sporting facilities, and experience the best of UQ culture every day.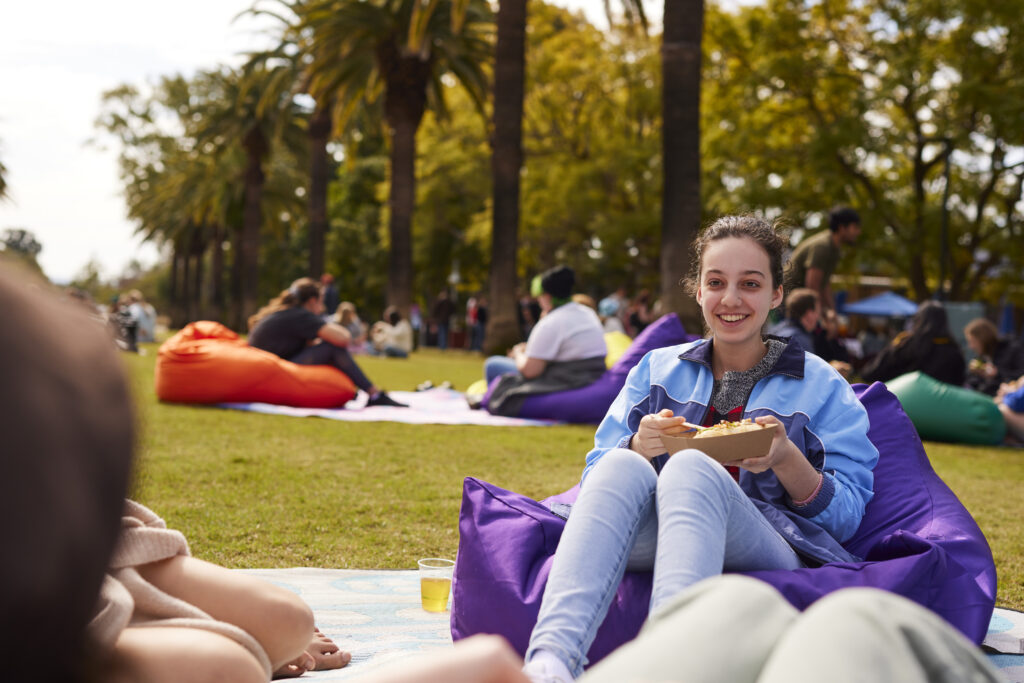 Student Life Program
Join the fun, make new friends, and enjoy university living with fellow students. The UQ Res Life program provides around-the-clock support from our committed team, 24/7.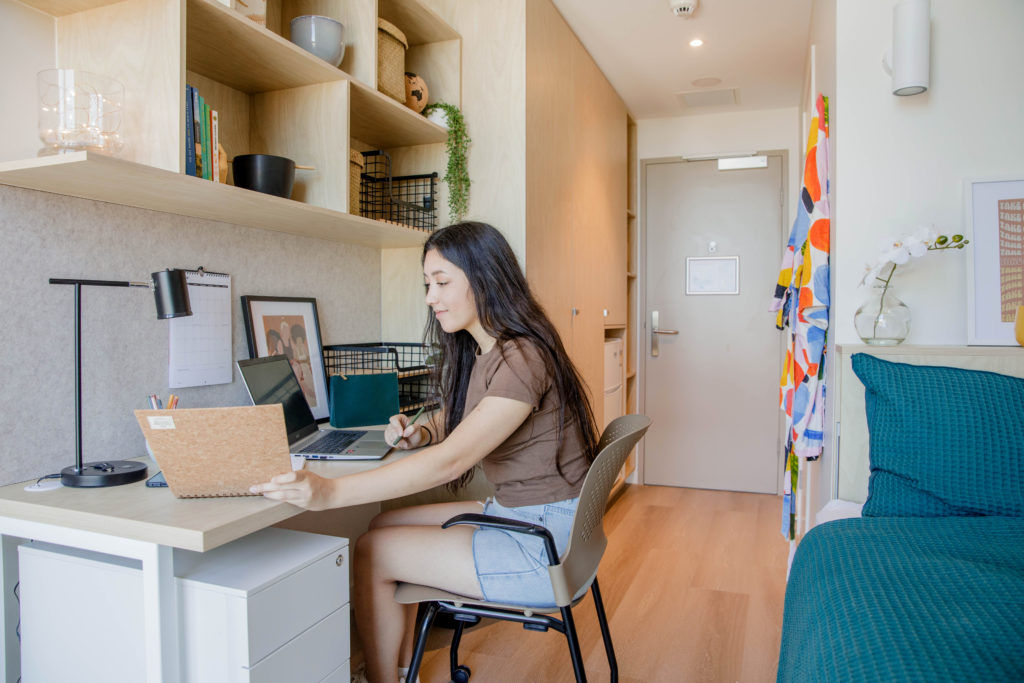 Focus On Study
At UQ Res you can concentrate on study with your own desk in your room, as well as dedicated study spaces and direct access to UQ study spaces around the campus.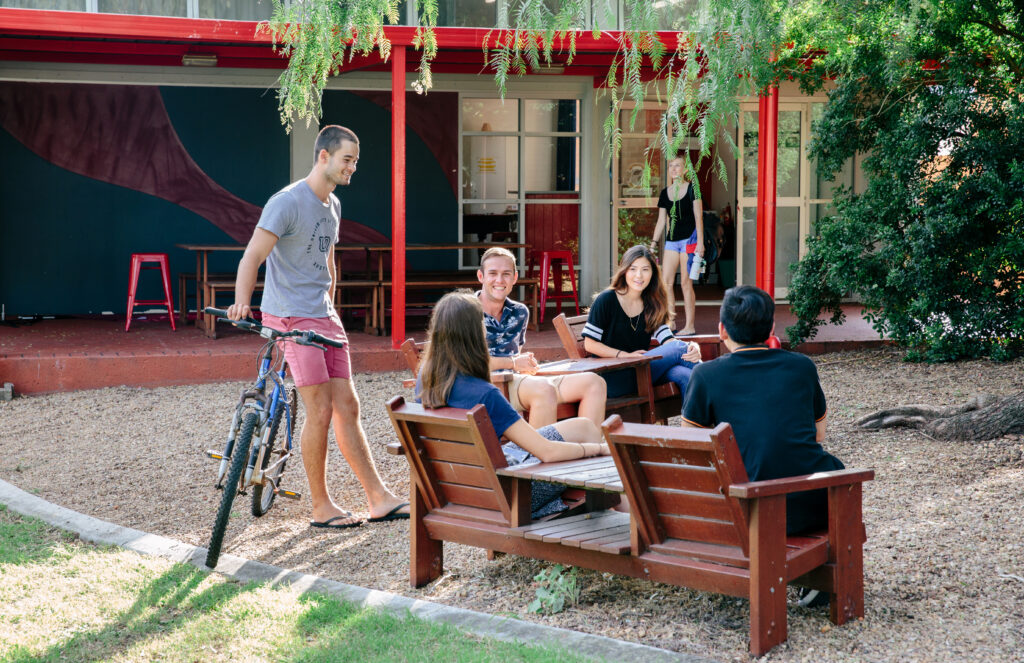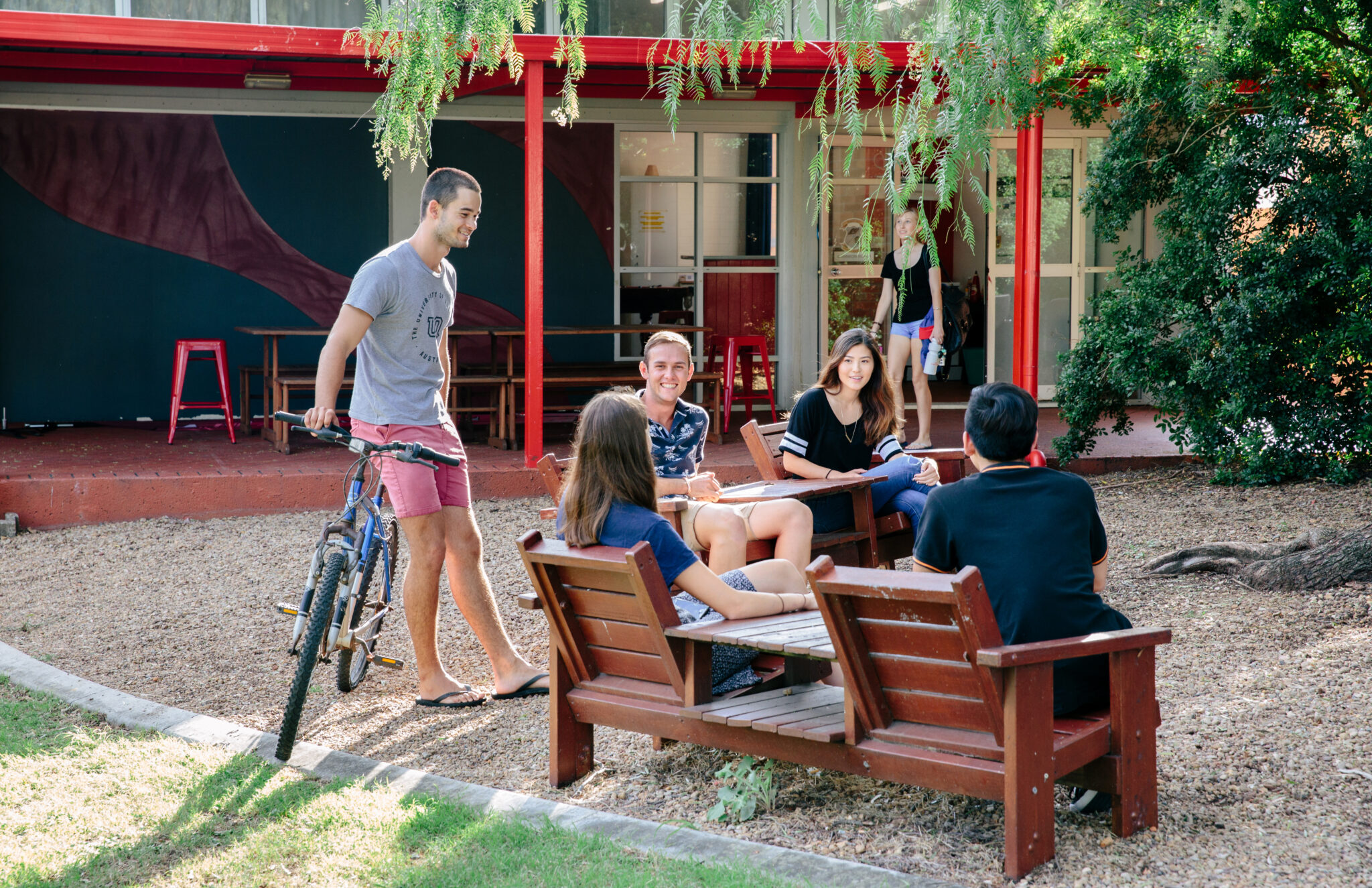 Your Community
Designed to be a place where a new community will form naturally, UQ Res has spaces to be together, programs of events, and support when you need it.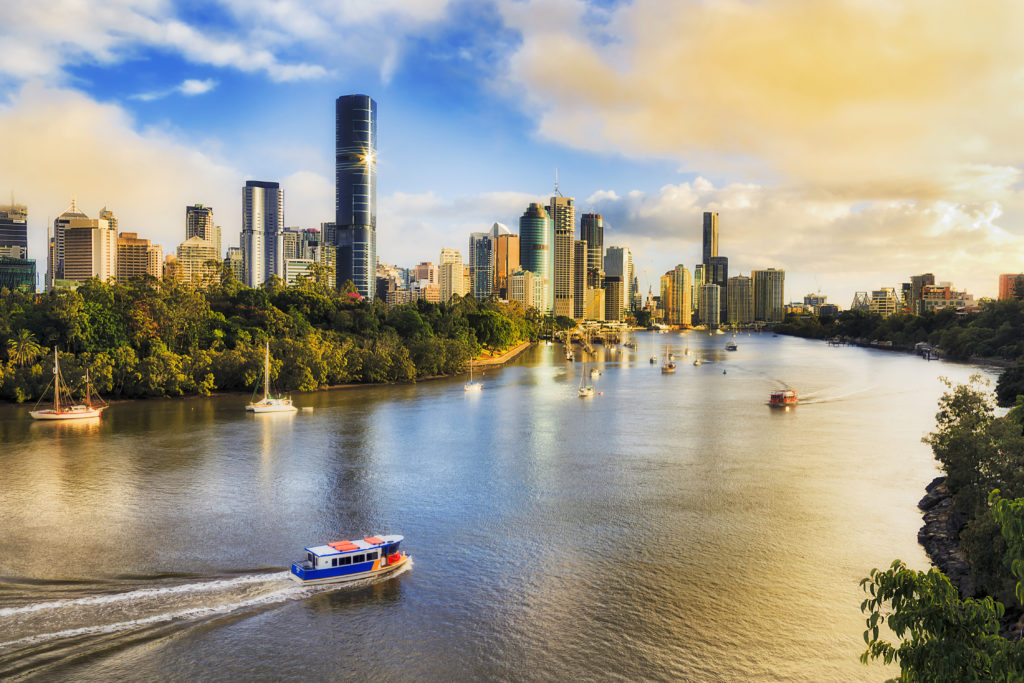 City Connections
When you live at St Lucia, you have the best of the city at your door, with all the energy of Southbank, Fortitude Valley and Brisbane City, just a short ferry or bus ride away. Staying at our Gatton campus? Our regular bus service connects you to the St Lucia campus, the city and more.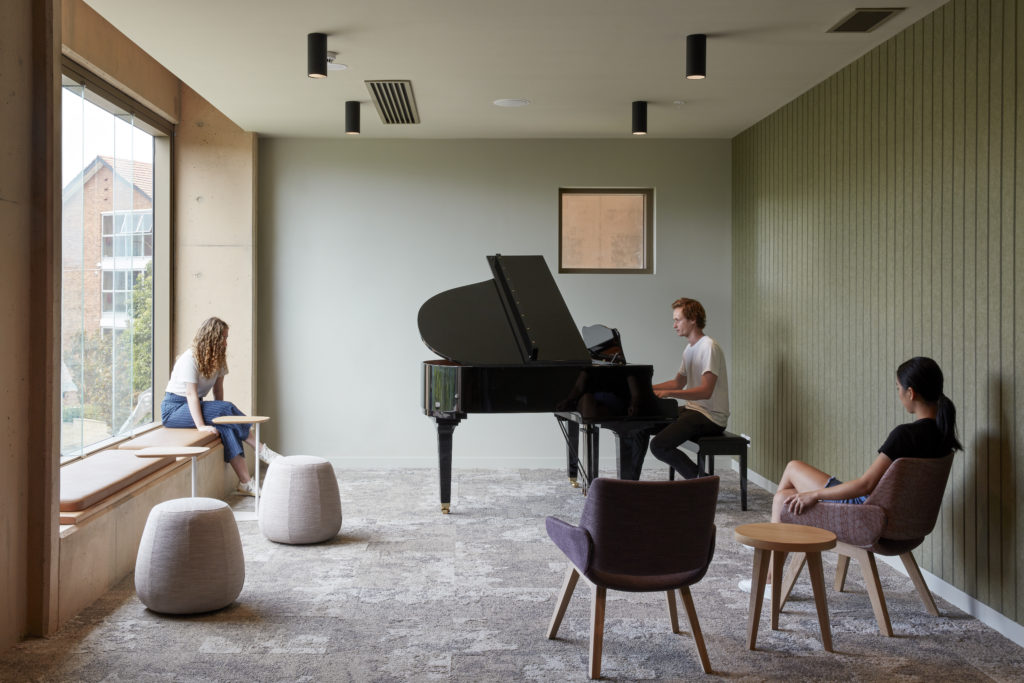 Social Spaces
We know uni life is about more than study, which is why each UQ Res address at St Lucia and Gatton includes spaces to wind down and catch up with new friends. Enjoy games room, gardens and chillout zones.
A Place To
Belong
Thrive
Connect
Live
Grow
Explore
Love
Learn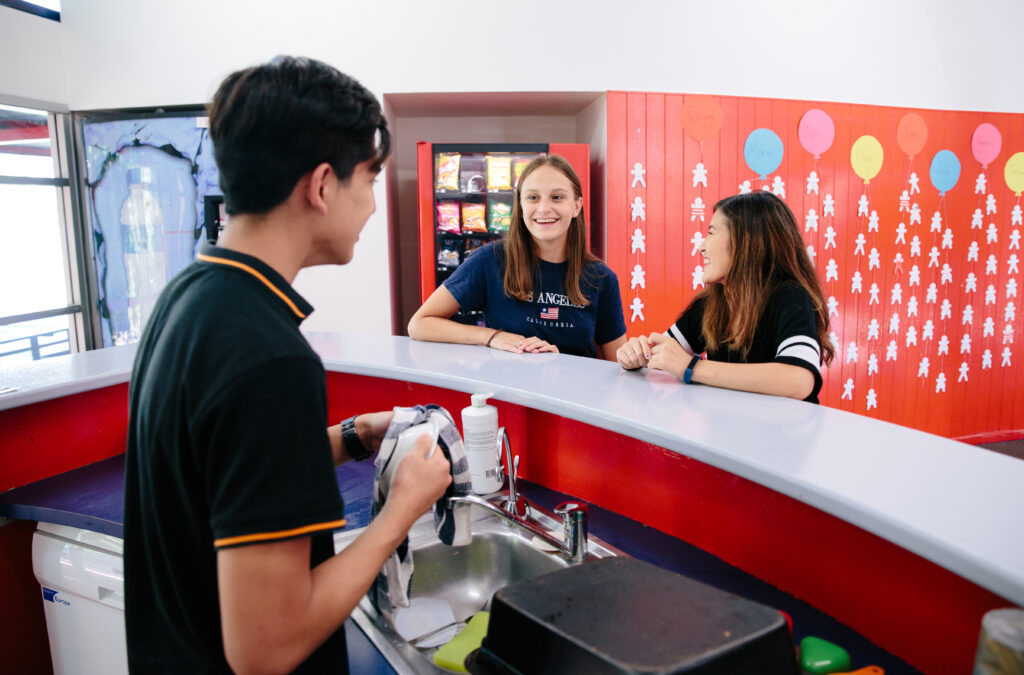 Safe
Security safety features run throughout every UQ Res address, including secure access to buildings, rooms and storage lockers.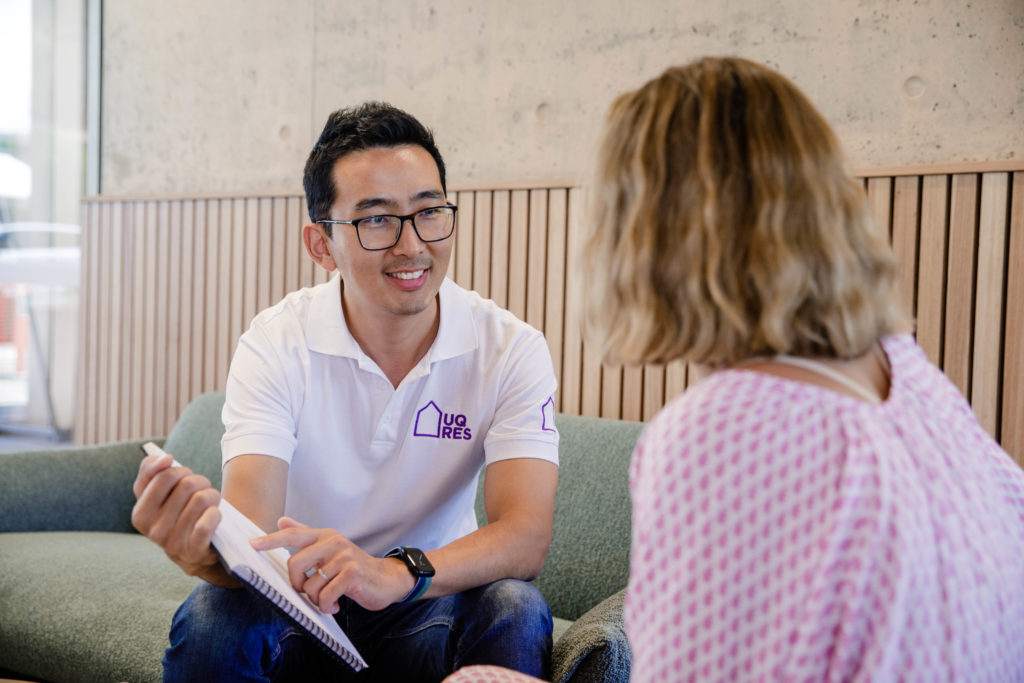 Supportive
A focus on mental health and student wellbeing are at the heart of UQ Res. Living here means 24/7 access to a program with a very high student-to-Residential Advisor ratio.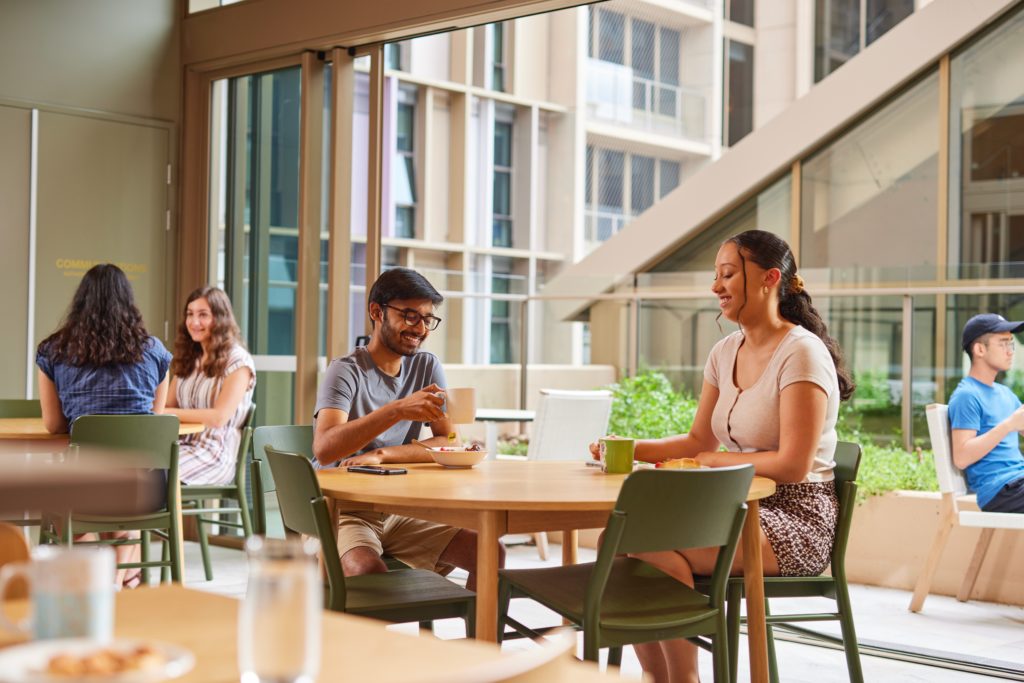 Social
Outside your room, you'll find places to gather with new friends to form a new community, from the large communal gourmet kitchen to lounges, gaming spaces, podcast studios and garden areas.
A HOME FOR EVERYONE at st lucia
UQ Res makes university more accessible. At Kev Carmody House, we've created more opportunities for regional students.
Why Live And Study With Us?
When you're a UQ Res resident, we want you to feel safe and supported. We want you to make the most of your time at UQ. Most of all, we want you to feel at home.
UQ | ST Lucia
Living at UQ is one of the best decisions I have ever made so if you're thinking about applying just go ahead and do it.
Shania
First year student
UQ | ST Lucia
The friendships I have formed thus far are friendships for a lifetime, and I truly believe I would not have met the same diversity of people if I wasn't at UQ.

There is always something going on, and it's always a fun time. I strongly recommend for everyone thinking of starting at UQ to apply, it is one decision you certainly will not regret!
Alex
First year student
UQ | ST Lucia
Living on campus is also convenient as I am only a short walk to the library, post office and classes. This means that instead of travel time, I can spend more time focusing on my studies.

If you are the sporting type or just enjoy keeping fit and healthy, there are lots of sports clubs you can join as well as free access to the UQ Res gym and lots of training programmes.
Will
First year student
Indigenous scholarship helps big things grow
The inaugural recipient of The University of Queensland Kev Carmody Scholarship has met the celebrated singer-songwriter at the official unveiling of a mural at the St Lucia campus.
Proud Jarowair man and environmental science student, Thomas Scanlan, is pursuing his studies at UQ with support from the first Kev Carmody residential scholarship.
Where To Next?
UQ And You. Let's Go.
Rooms and homes are limited across all properties at UQ Res – we recommend you book your stay, apply for a home, book a viewing or a watch virtual tour as soon as possible.